As Asia's food producers aim to meet the demands of a growing population, they are also fighting against the "four horsemen" of climate change: increasing temperatures, decreasing rainfall, extreme adverse weather events and the environmental consequences of decades of intensive land use.
While these challenges pose a serious threat to the region's food supply, they also create opportunities for innovation—from gene editing and laboratory-grown meat to crop surveillance by drones and satellites. Food companies, scientists and farmers in Asia are adopting agricultural innovation to support their markets.
How regional players are innovating to overcome Asia's challenges holds lessons for global audiences. To examine their views and approaches, the EIU surveyed agriculture and food executives in China, India, Indonesia, Malaysia, the Philippines, Singapore and Thailand.
Download article Food 4.0: Leveraging food innovation in Asia to learn more>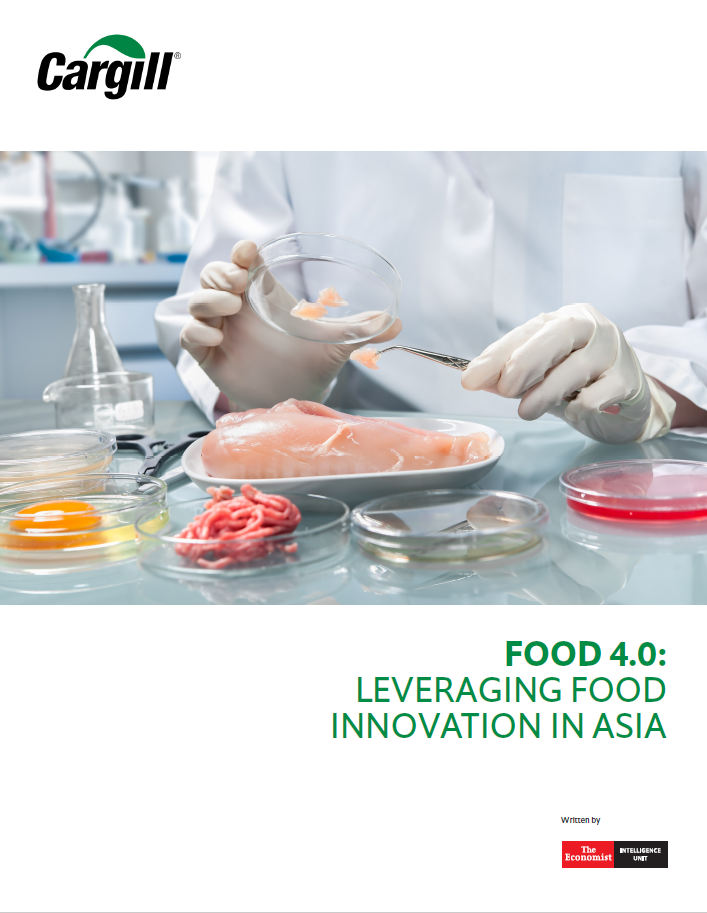 In order to understand the systemic concerns regarding Asian food system, we explore on 2 key questions in the Food 4.0: The future of food innovation in Asia report:
Which trends are driving innovations in Asia's food system?
What are the challenges and opportunities for policymakers and the private sector in managing these trends?
Download report Food 4.0: The future of food innovation in Asia for more details>